Dr. Darrell Goldfeldt was born and raised in Calgary, and he knew from an early age that he wanted to be a dentist.
---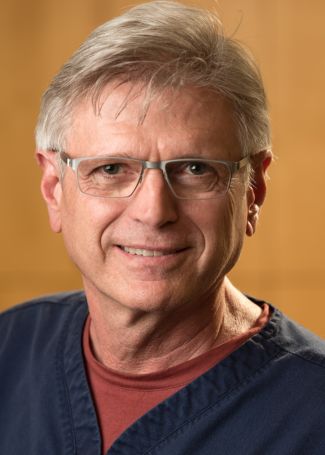 As a child, Dr. Goldfeldt's parents were friends with their family dentist, and he enjoyed being shown all the interesting dental tools and equipment during his dental appointments. His dental experiences were always positive.
Years later, with hard work and determination, Darrell was accepted into the University of Alberta's Faculty of Dentistry.
After graduating in 1980 with his Doctor of Dental Surgery (along with a Bachelor of Science Degree), he started practicing at his own clinic in the North Hill Mall Professional Building.
In the summer of 2005 Darrell moved his practice from North Hill Mall and joined his friend and colleague Dr. Craig Young at Orijin Integrated Dentistry.
On a more personal note, Darrell especially loves to cook for his family and friends. He also likes to travel, dabble in photography, and read, and he's also been known to ride a bike, camp and fish. Darrell is happily married, and loves spending time with his two sons.
To learn more about Dr. Goldfeldt's approach to your dental care, please contact our practice.