Dr. Craig Young is the founder of Orijin Dentistry. He is also a general dentist, a father, a friend, and a life-long believer in the tooth fairy!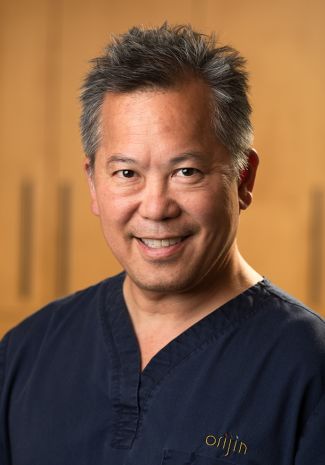 "I grew up in Toronto – well sort of – we moved to Edmonton when I was 14. I fell in love with dentistry while sitting in my dentist's chair! I literally saw him fill my tooth through the reflection in his glasses, and I was hooked. Just so you know, I was the kid at the dinner table who constantly asked: Why this and Why that?
What I truly love about dentistry is that you really never stop learning. Even with all the advances and discoveries that have been made in this field, dentistry is still just touching the tip of the iceberg!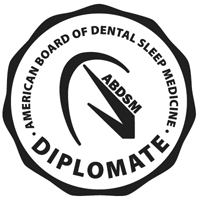 For me, the science of the connections between oral health and overall body health, genetics, epigenetics, and so on, are incredibly exciting new areas our profession is delving into. We are fortunate that the profession of dentistry fosters a culture of never ending learning, improvement and service. I am honoured and proud to be a part of this great profession."
Dr. Young is a general dentist at Orijin, and you'll find him at work every day. He simply loves what he does; not just the dentistry aspect, but the holistic and integrative aspects, too. Treating the root of a problem, rather than the symptom, is his goal with every patient who sits in his chair.
Community Involvement
Dr. Young is highly involved in giving back to the community. He's particularly excited about his work with the Tooth Fairy Children's Foundation, a group devoted to providing children all around the world with toothbrushes, education on how to use them, and access to dental care.
He has traveled extensively to Peru, Brazil, India, Bali and Myanmar, as well as locally in Calgary, to volunteer his time. He is also excited to be on the board of the Namaste Music Festivals.
Just for Fun
Outside of his professional life, Craig is an avid downhill skier and water skier, and has been a snowboard instructor and coach, as well as a ski instructor for people with disabilities.
He has practiced many martial arts styles and disciplines since he was 8 years old, competed and studied internationally, and continues to practice and teach martial arts now.
He enjoys archery, climbing, cycling, motorcycling, fly-fishing, canoeing and kayaking, and the practice of Qi Gong. He is also an avid scuba diver. When it comes to more leisurely activities, he enjoys painting, sketching, calligraphy and meditation. He has a passion for cooking and organic gardening.
A little known fact about Craig is that he once studied philosophy as a monk in Yangon, Myanmar.
Above all else, Dr. Young believes in family and puts his first. He's married to the lovely June, and together they have raised three wonderful sons who are now in their twenties.
To learn more about Dr. Young's approach to your dental care and to book an appointment, please contact our practice. Request Appointment